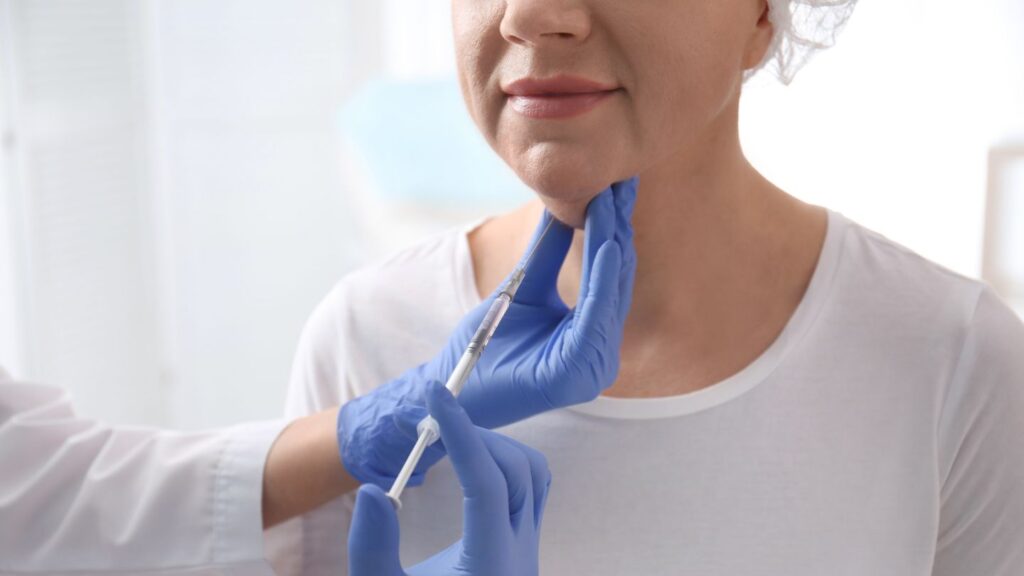 Experience the cutting-edge solution for targeted fat reduction with Fat Dissolve Injections. This non-surgical breakthrough delivers fast, safe, and customized results, giving you the confidence to embrace your dream body. Say goodbye to stubborn fat with a treatment tailored to your unique needs. Our skilled professionals administer these injections in a clinical setting, ensuring your safety and peace of mind. Watch as unwanted fat melts away, leaving you with a smoother, more sculpted silhouette. Transform your appearance and boost your confidence today with the innovation of Fat Dissolve Injections – the future of body contouring is here!
Introducing the Plasma Pen, the beauty breakthrough you've been waiting for! Experience the future of non-surgical skin rejuvenation and transformation. This cutting-edge device harnesses the power of plasma technology to lift, tighten, and revitalize your skin, all without the need for invasive procedures or downtime. Say goodbye to wrinkles, sagging skin, and blemishes as the Plasma Pen works its magic, stimulating collagen production and promoting natural healing. Achieve a youthful, radiant complexion with precision and finesse. Whether you're looking to erase fine lines or banish stubborn age spots, the Plasma Pen is your secret weapon for a more youthful you. Reveal your true beauty with the Plasma Pen – the future of skincare is here!

Profhilo Treatments (2ml)
Profhilo is an injectable anti-ageing treatment made from hyaluronic acid for skin that is losing its elasticity and firmness with age. Profhilo stimulates the production of collagen and elastin to rejuvenate and tighten the skin. Patients report very mild discomfort from procedure! After the first two sessions, one treatment every 6 months is all that is required for maintenance.
PDO Threads (non surgical face lift)
PDO threads use no tapers or hooks to raise the tissue and seal the skin in to position. Instead, a special thread weave containing polydioxanone is used to gently achieve the lifting effect. Polydioxanone contains chemicals that increases synthesis levels of collagen and elastin, helping to tighten and smooth the contours of the face. These beauty lift threads were created in South Korea in 2009, they have since taken the world by storm!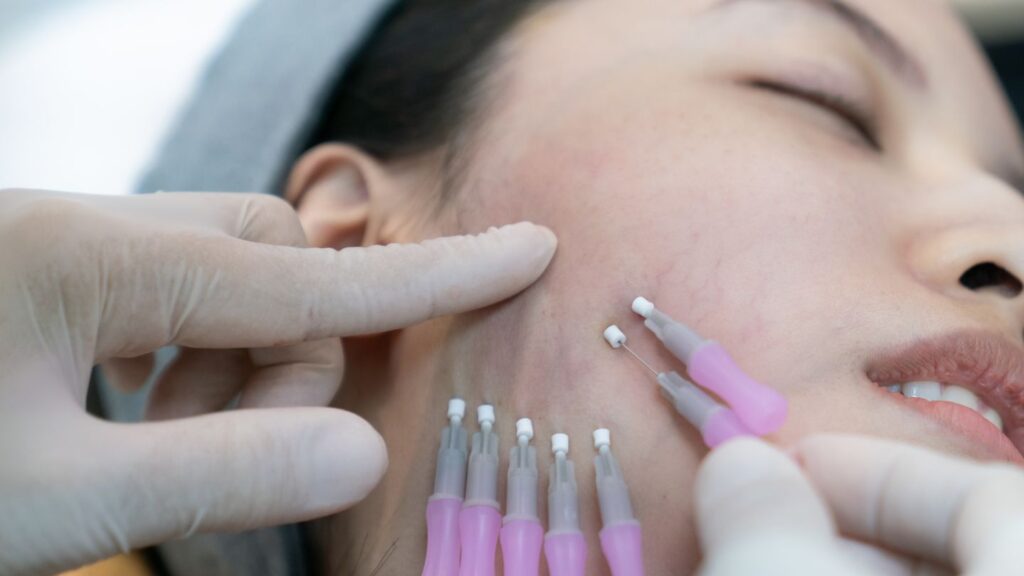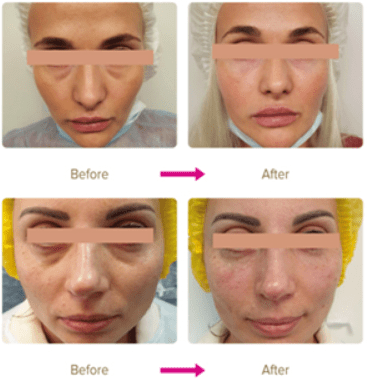 Experience the magic of Lumi Eye Treatment, your gateway to captivating, youthful eyes. Say goodbye to tired, puffy eyes and dark circles as Lumi's innovative blend of natural ingredients and cutting-edge technology revitalizes your delicate eye area. Our non-invasive, soothing treatment gently reduces inflammation, while stimulating collagen production for firmer, smoother skin. Watch as fine lines and wrinkles fade away, unveiling brighter, more radiant eyes that steal the spotlight. Lumi Eye Treatment is your secret weapon for a refreshed, rejuvenated appearance. Transform your gaze and shine with confidence. Discover the luminous difference today, because your eyes deserve the best.
Dermal Fillers erase wrinkles and replace lost volume within seconds. They smooth, lift and add definition to skin. Fillers rejuvenate skin using substances naturally produced by the human body. Specifically, hyaluronic acid. This is a component our bodies produce on their own, and can hold up to 1000 times its own weight in water. This makes it superb for increasing and holding volume A fast treatment with no downtime, I can treat you with dermal fillers on your lunch hour or before that big event. Lip Fillers are the perfect way to enhance your smile. Whether you desire to restore your lips to a more youthful plump look, create asymmetric lips or simply add volume, I can enhance your smile in a matter of moments. Non-surgical lip filler procedure, will transform your smile to achieve the fuller, beautiful and more defined lips you deserve!