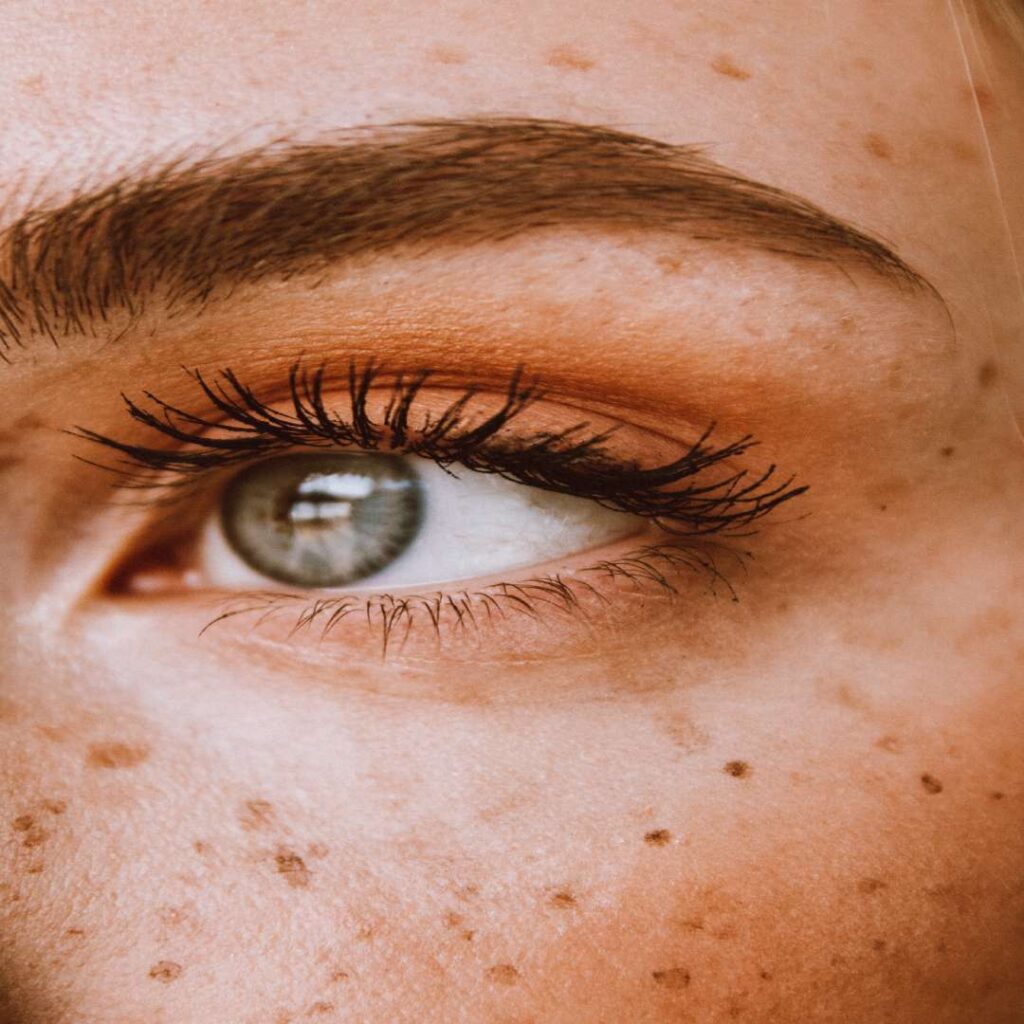 Freckle/Beauty Spot Tattoo
Freckle tattoos and Beauty Spot tattoos! Embrace your natural beauty or enhance your features with these stunning designs. We will meticulously create freckles that beautifully compliment your complexion giving you fresh-faced, sun-kissed look year-round. Alternatively, add a touch of allure with a delicately placed beauty spot that exudes elegance and sophistication. Whether you desire a subtle enhancement or a bold statement, our freckle and beauty spot tattoos are the perfect way to express your unique style. Embrace the artistry and discover a new level of confidence with our Freckle and Beauty Spot Tattoo service
Tattoo eyeliner can make your eyes look bigger and brighter! With permanent make up, you won't have to worry about applying it every morning. Enhance the lash line by softly shading, which will make your lashes appear thicker, darker and longer.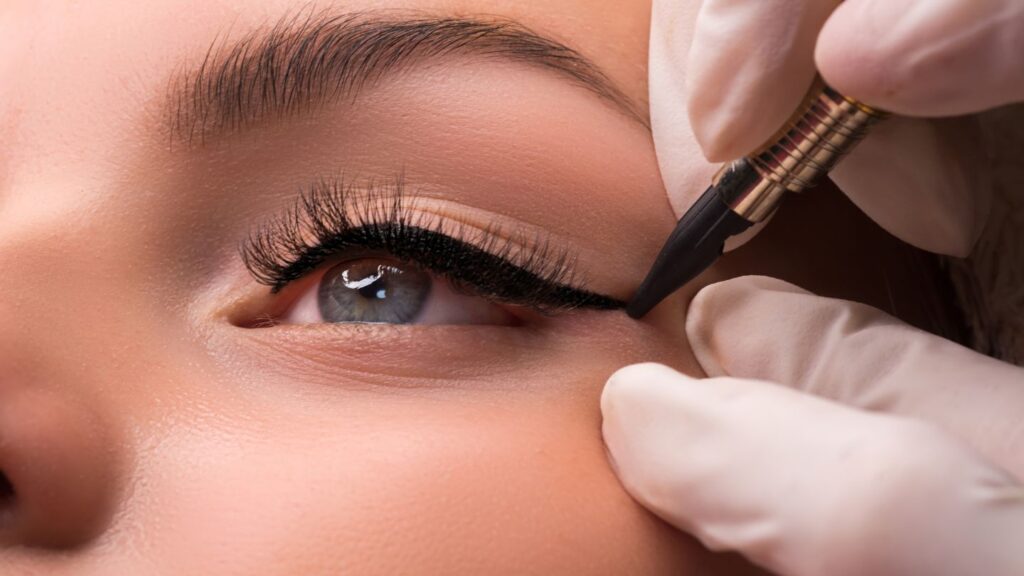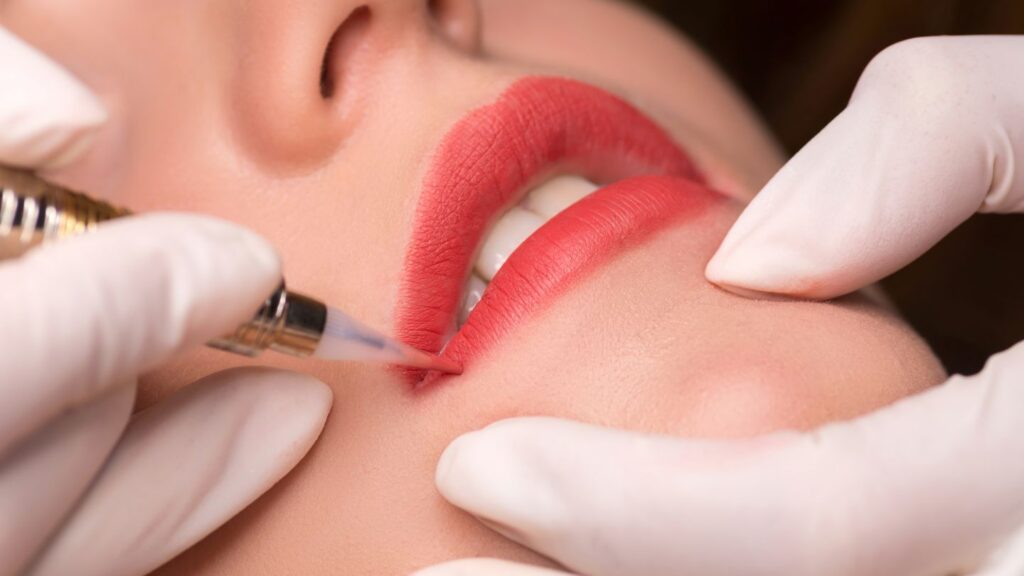 Lip tattoo enhancement can be used to reshape lips, give an illusion of fullness, create or restore symmetry to clefts or even just create a beautiful colour that lasts after you have removed your lipstick!
With a wide range of colours available for lip enhancement, I can enhance your natural lip colour or even mimic your favourite lipstick, depending on the result you would like to achieve. The perfect solution to smudging lipstick because of masks.
Probably the most popular permanent make up treatment, eyebrows enhance the eyes and give an immediate, more youthful appearance. Permanent make up brows ensure you're always gym and pool ready, while also saving you time and money! Brows can also be a medical procedure for both men and women suffering hair loss due to medical issues. All brows at DermArt are bespoke to each client in style, shape and colour. No stencils here!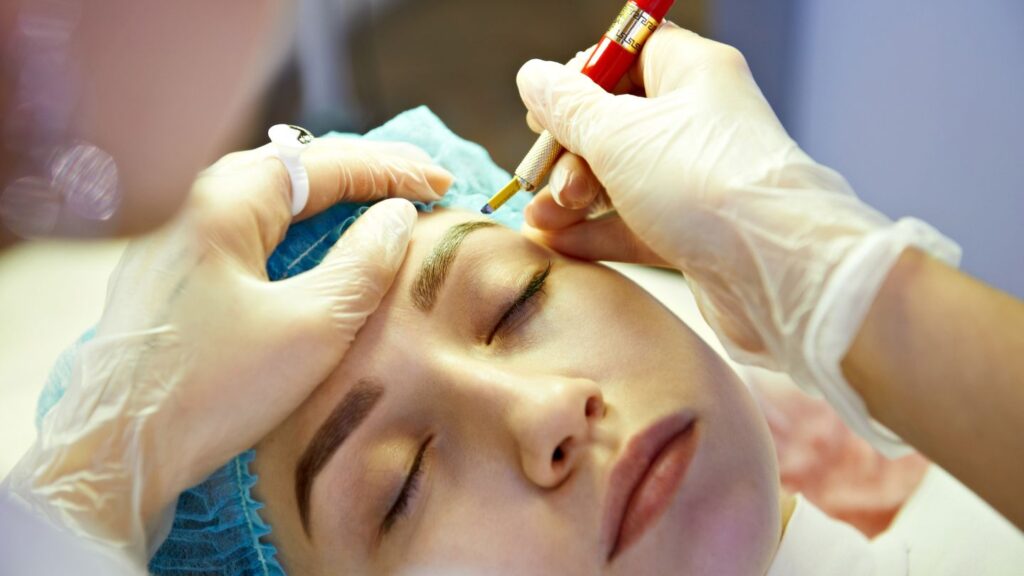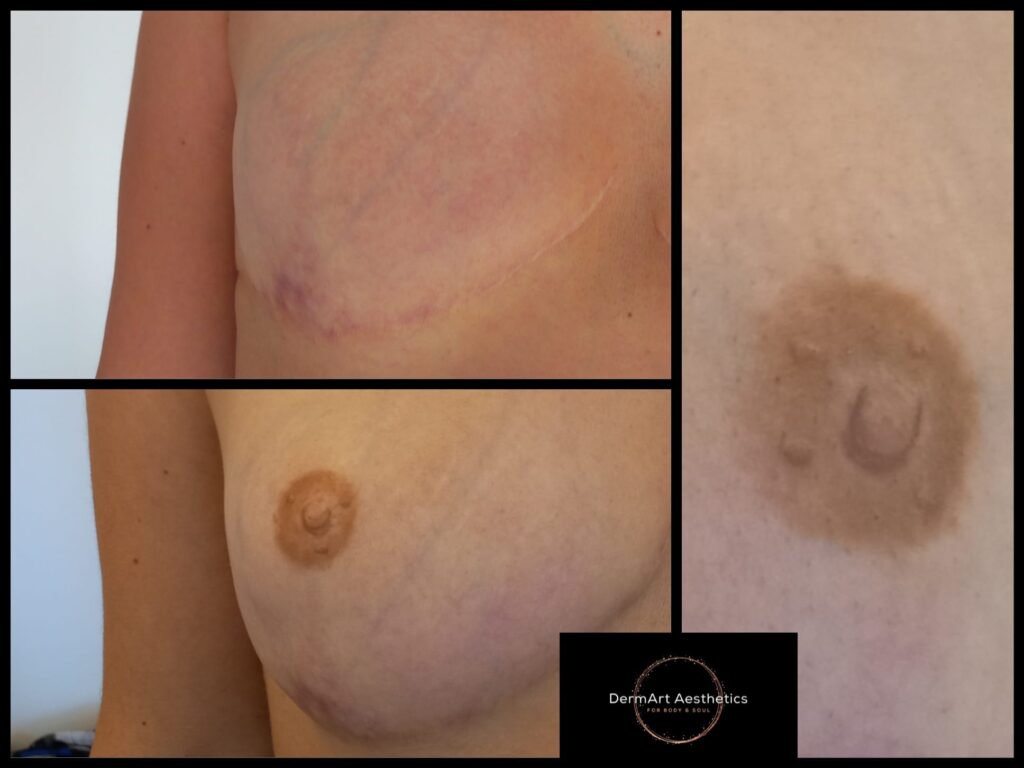 Breast reconstruction is a popular form of cosmetic surgery in todays society, not only for beauty requirements, but for medical purposes also. Such a procedure can leave an areola/nipple missing or at least damaged in some way. Over a series of sessions, areola/nipple complex (NAC) tattooing can add layers of colour and redefine a shape. If the area is Bi Lateral I will take into account skin tone to provide you with the most natural colour possible. For Uni Lateral patients I will simply choose the closest colour match. I can also provide a 3-D nipple tattoo if the nipple is missing or lacking. This gives the illusion of protrusion. Breast reconstruction can also leave scars. Although they will fade over time, dry needling the scar can sometimes speed up this process. Some clients request colouration to create a stronger, larger or reshaped areola for cosmetic purposes. I can help with darkening or resizing.
Webbed Toes are quite common and although they may appear to be quite a minor anomoly to many, to the person who has webbed toes it can be a real issue, causing them to be conscious of their feet and refrain from wearing sandals and open toe shoes and to some it can effect their daily lifestyle. Tattooing with precise detail in between the effected toes gives the illusion of a space.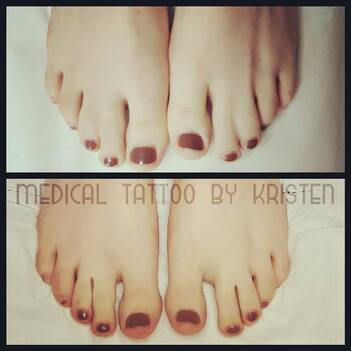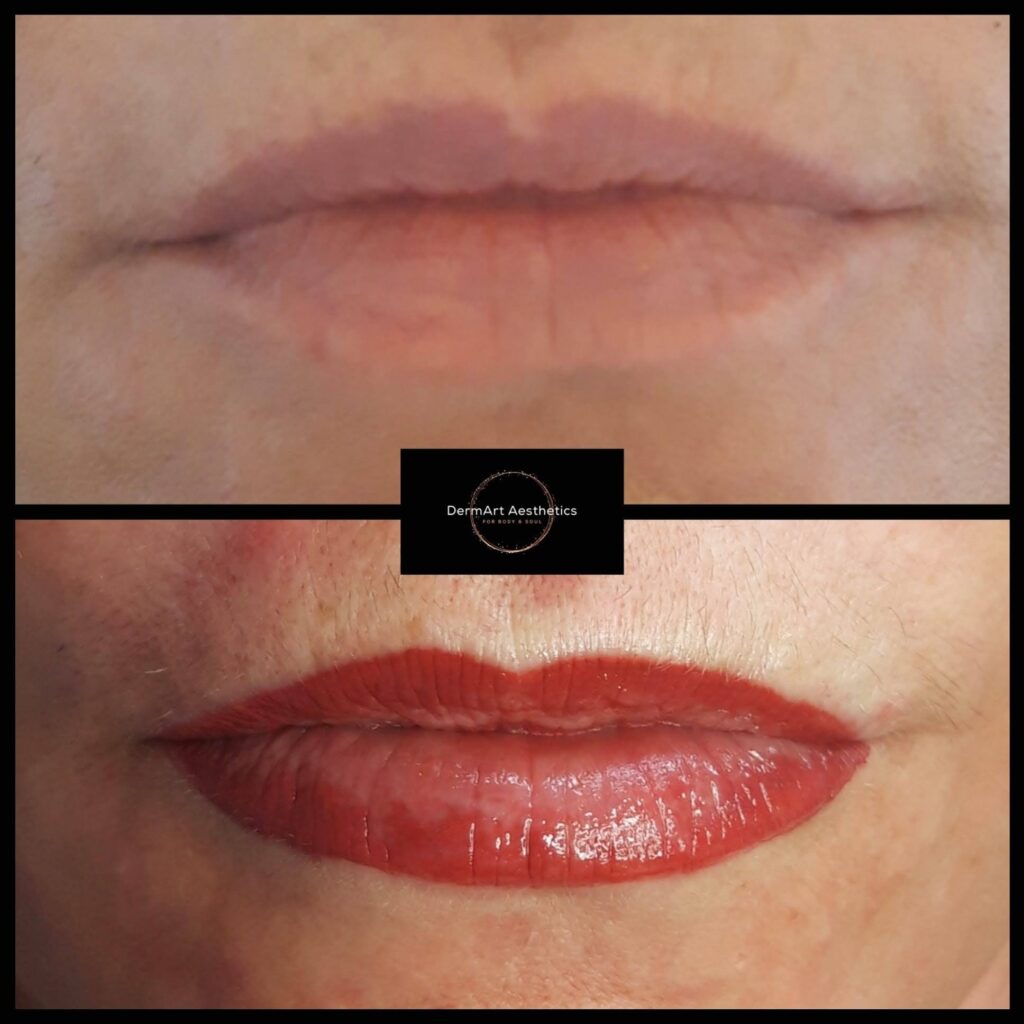 Cleft Lip Symmetry Correction
Cleft lip is is a congenital disorder, developed during foetal development. It is caused when the palate area fails to close and one or two fissures remain. It mostly affects the top lip but can also have an effect on the nose, resulting in disfigured nostrils. Corrective surgery is now done at an early age but there are many older patients who require symmetry to their top lip, which can be done by micro pigmentation. Using a number of different treatments, it is possible to give you a better, more natural looking shape to your lips. Treatments involve micro pigmentation and in some cases dry needling. By repositioning the illusion of the cupids bow to the centre of the lips, a dramatic change can be seen immediately after the procedure. This can be worked upon, creating full and shaped lips. Sometimes the scar above the lips needs to be worked first by needling. This action can flatten and soften the scar, making the creation of the cupids bow more successful. The initial Cleft Lip treatment takes up to an hour as does each follow up retouch session.
Permanent Make Up Correction
I often have clients visiting my clinic, after having a bad experience with permanent make-up elsewhere. If this has happened to you, I would firstly recommend that you go back to the technician who originally performed your treatment to see if they can correct their work. If this is not an option, I can correct some cases of bad permanent make-up work using colour correction. Further advice including options and price are given at face to face consultation.